School Holiday Special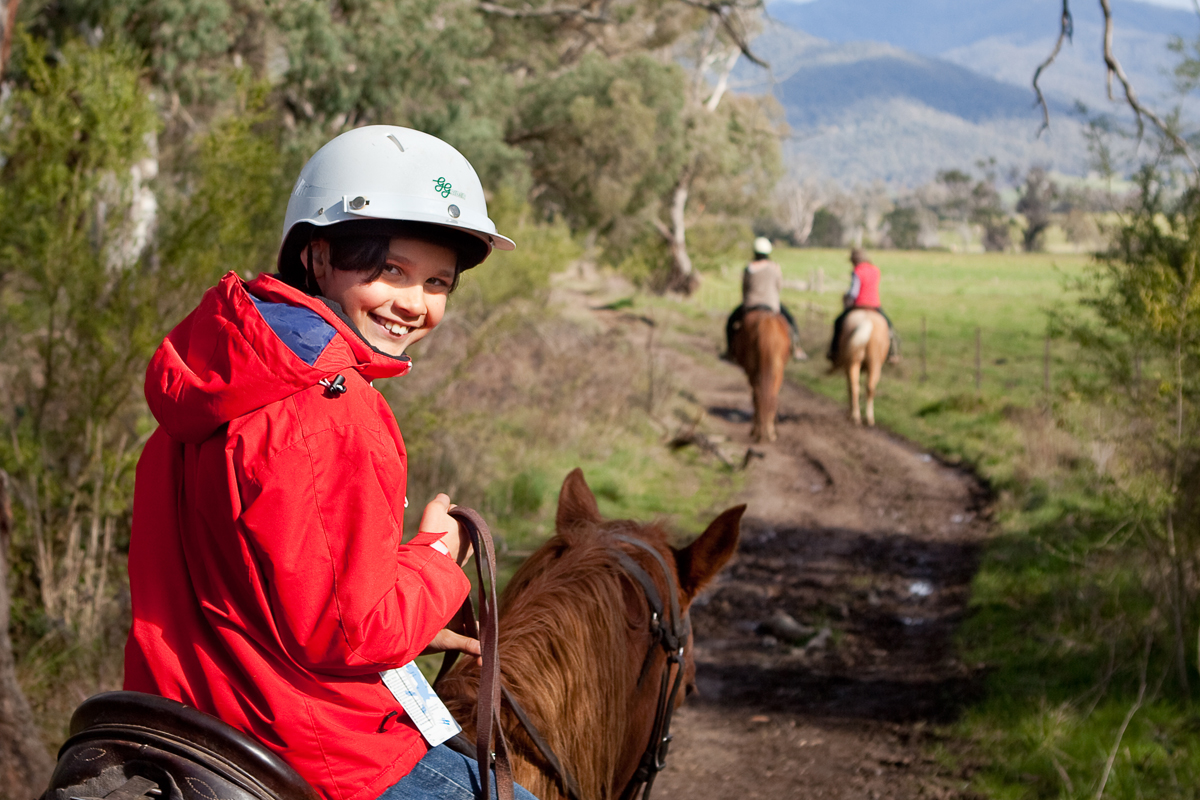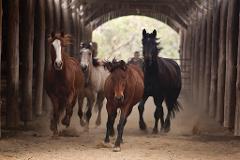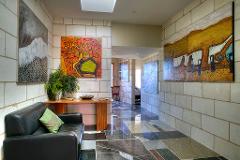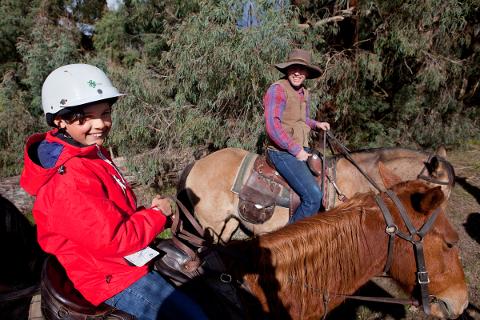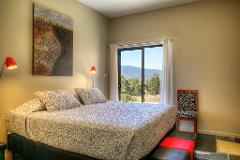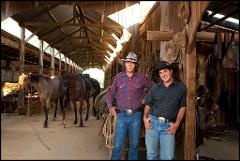 Duration: 3 Days (approx.)
Product code: SHS
We offer the perfect two day getaway for the school holidays, with opportunities for parents to relax or join in on adventure riding or farm activities for the children.
The Baird Family have been running award winning trail rides and packhorse expeditions since 1986 and now offer Spring Spur Stay hosted accommodation. The en-suites rooms are bright and spacious with private verandahs for you to enjoy beautiful views and gardens. Spring Spur Stay has been designed and built by the Baird's using passive solar principals, maintaining a modern building but reflecting its High Country integrity in its design. The rooms can be made up into twin or kingsize beds. Our guests can immerse themselves into one of the many High Country experiences returning to the comforts of Spring Spur Stay. You could join a trail ride, horsemanship clinic, a bush walk to Fainter Falls, or decide on exploring one of our beautiful North East towns of Mt beauty, Bright Yackandandah or Beechworth.
The food at Spring Spur is a highlight. Seasonal menus, spring and summer salads, pizza, tapas, risottos, winter roast dinners and curries all served on the riders lounge long table. Breakfasts of house made muesli, porridge, poached or seasonal fruit, free range eggs from our Spring Spur chickens, smoky bacon and seasonal tomatoes are just a few of our delicious variation of meals prepared Our meals are prepared and cooked using locally sourced produce and our own vegetables grown from heritage seeds, but most importantly cooked with passion and flair. We are very happy to cater for various dietary needs including gluten free, vegan and vegetarians.
Spring Spur, your country home away from home, overlooking Mount Feathertop, Mt Bogong summit and surrounding mountains, beautiful in every season.
Spring; the gardens are blooming, with jasmine, roses and budding fruit trees. Horses grazing rich clovers and ryes, shedding winter coats revealing a gleaming shine. It is the foaling season, so you may get to see a new born foal or meet the yearling foals from last year.
Summer; gleaming fit horses, fresh mountain streams, shady hammocks, veggie gardens abundant. High Country Pack Horse Adventures Adventures.
Autumn; the garden of deciduous trees filling the valleys with glorious colour. The North East, famous for its extraordinary light. Clear starry nights, snow gum trunks glow with shades of greens, orange and greys. Black Cockatoos descend from their mountain nests. Horses growing woolly coats, preparing for the coming winter. You can watch the herd of horses canter into the yards ready to be saddled in the stables, with steaming breath and pounding hooves, from your room or the big window of the rider lounge.
Winter; Wake in our cosy warm rooms to a sparkling frost, snow covered mountain views. You can rug up and ride the trails in wooly jumpers and oilskin coats (provided) on one day or spend a day on the slopes skiing.
Our Spring Spur Australian Stock Stud has been producing quality horses since 1989. All horses are trained using natural horsemanship philosophies, and are a pleasure to ride no matter what your level of experience. We do our best to match to each riders ability and the horses horse~an~ality.
Natural horsemanship is a part of our everyday practice although we can run lessons specific to children and incorporating grooming saddling and basic health care for the beginner horse rider.
Inclusions
2 nights accommodation at Spring Spur Stay
Light dinner on arrival
Continental breakfast on the morning of your ride
A morning 2 hour ride from Spring Spur Stables
Long table lunch
Homestead dinner.
Farm cooked 'Sunday' breakfast

Optional extras
Upgrade to a Half Day Ride
Extra Half Day Ride with lunch for the following day
Additional nights accommodation
In house massage (contact our office for more information)
Exclusions
Alcohol